Why become an family member of Cuidiú?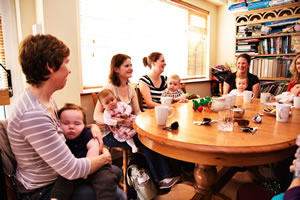 Cuidiú Family Membership is just €25 per year.
Sign up for Family Membership online via PayPal (fees apply). Please go to http://www.cuidiu.com/membership_login
*** Family Membership runs from January to December and costs €25 per year ***
*** NEW Family Members may join after 1st July, for €13 until December of the same year ***
*** Join after 1st November for €25 to get family membership until December the following year ***
As a family member you:
May receive a discount to many of our events and activities including:

Coffee Mornings and Toddler Groups.
Evening Information Events.
Breastfeeding Support Groups.
Parent to Parent Support Groups.
Postnatal depression specific, coffee mornings.
Cuidiú a Dó - for those who have school going children and older.
Cuidiú Antenatal Classes.

After six months of Family Membership, you will be eligible to apply for training courses in various topics, including:

Antenatal Teaching.
Breastfeeding Counsellor.
Parent to Parent Supporter.

You will be insured at any event you attend with Cuidiú. Public liability cover is in place for Family Members hosting events whether in their own home or in a public place. Family Member to Family Member liability cover is also in place.
You will be invited to the annual Cuidiú National Members Conference.
And most importantly you will be supporting a great charity run by volunteers who are dedicated to helping others on their parenting journey.
Any questions contact membership@cuidiu.ie

Signing up to Cuidiú Family Membership indicates your acceptance of Cuidiú's policies and procedures which can be found on our website.